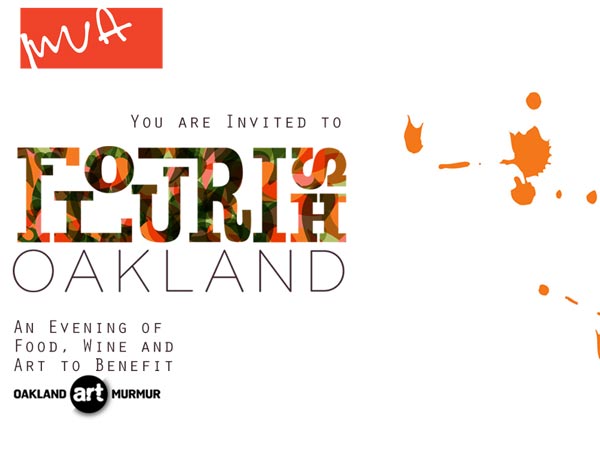 Join us Sunday, October 20th, 2013, 6 – 9 for an evening at Mua, where you can bid in a silent auction, watch artists in action, win raffle prizes and enjoy fine food & wine. All to support Art Murmur on First Fridays.
Tickets are limited! Buy yours here.
The last one was amazing! And this one will be even more.
Sponsors & Cultural Partners:
Downtown Oakland Association
Lake Merritt / Uptown Oakland
Bay Wolf Restaurant
Magnolia Editions
Paulson Bott Press
Oakland Museum of California
Oakland East Bay Symphony
Okland Ballet Company