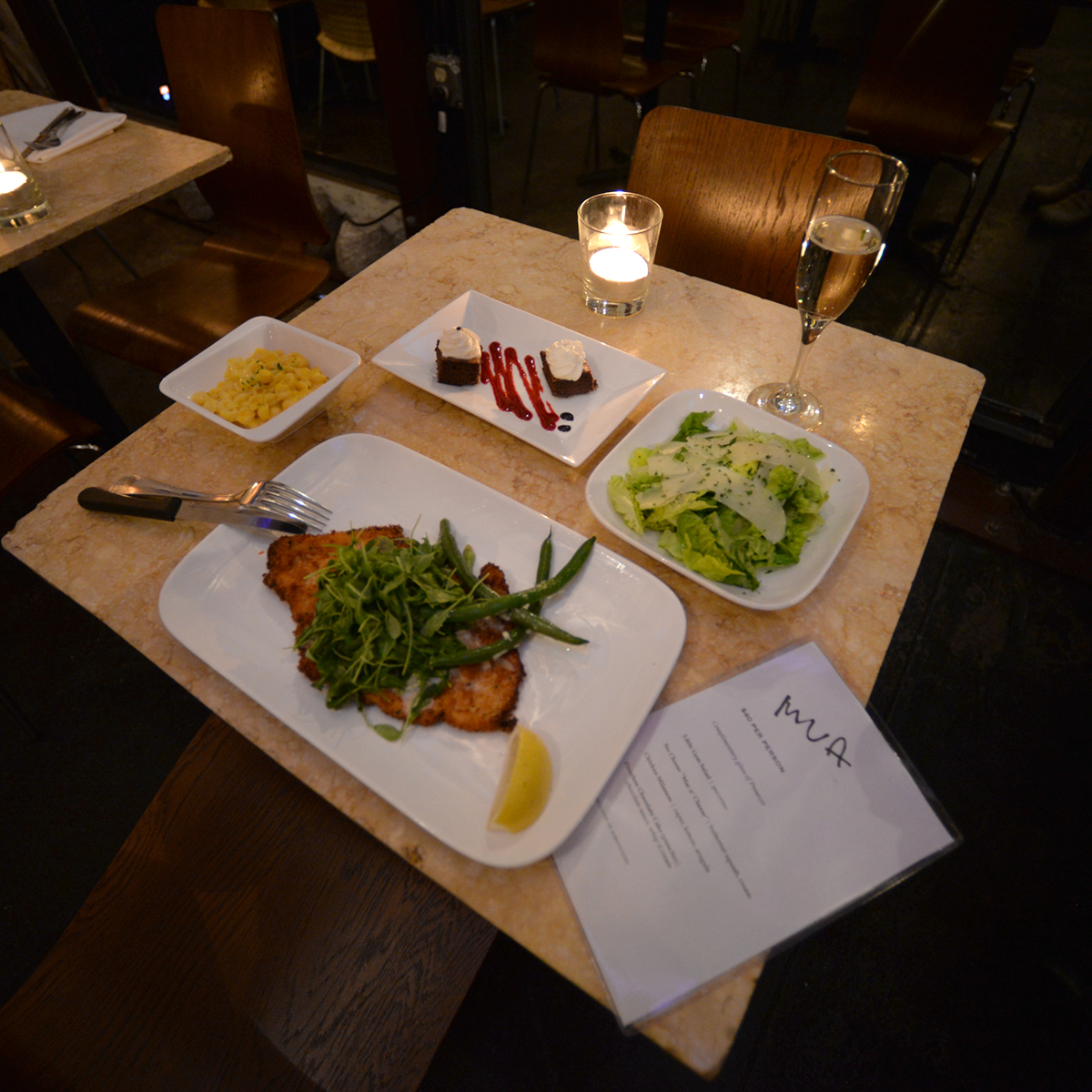 MUA RESTAURANT WEEK MENU, YOU BETTER COME HUNGRY FOR THIS ONE!!!!
Special $40 Dinner 
Little Gem Salad
"Mac n' Cheese" (no cheese) | butternut squash, cream
Chicken Milanese | capers, lemon, arugula
Flourless Chocolate Cake (pistachio) | chocolate sauce, whip'd cream
*New! Complimentary glass of Prosecco!
Hope to see you!